Fatboy Slim vs. Armand van Helden. Story behind the battle of the titans
Fatboy Slim or Armand van Helden? In the spring of 1999, it finally became clear who ruled. In three years, a small South British party Big Beat Boutique spread from one club to the whole planet. To celebrate this joyful event, the organisers decided to arrange a fight between two main DJs from two countries. By that time, Armand and Fatboy were receiving tens of thousands of dollars to make a hit for the dance floors out of non-dancing tracks. Van Helden was a prominent member of the New York house scene and the founding father of UK garage. Fatboy was the leader of the big beat movement, which he developed for many years, mixing house, funk and hip-hop.
Of course, the battle of the titans was part of a joint promotional campaign. Both DJs released a single in support of their most famous albums right before the battle. The American van Helden was actively promoted and published by a major British label FFRR. Rockafeller Skank and You don't know me were played in every spot. The media allegorically called the duel of top-ranking DJs 'Battle between Brighton Butcher and Manhattan Mauler'.
The full 3-hour version of battle ↓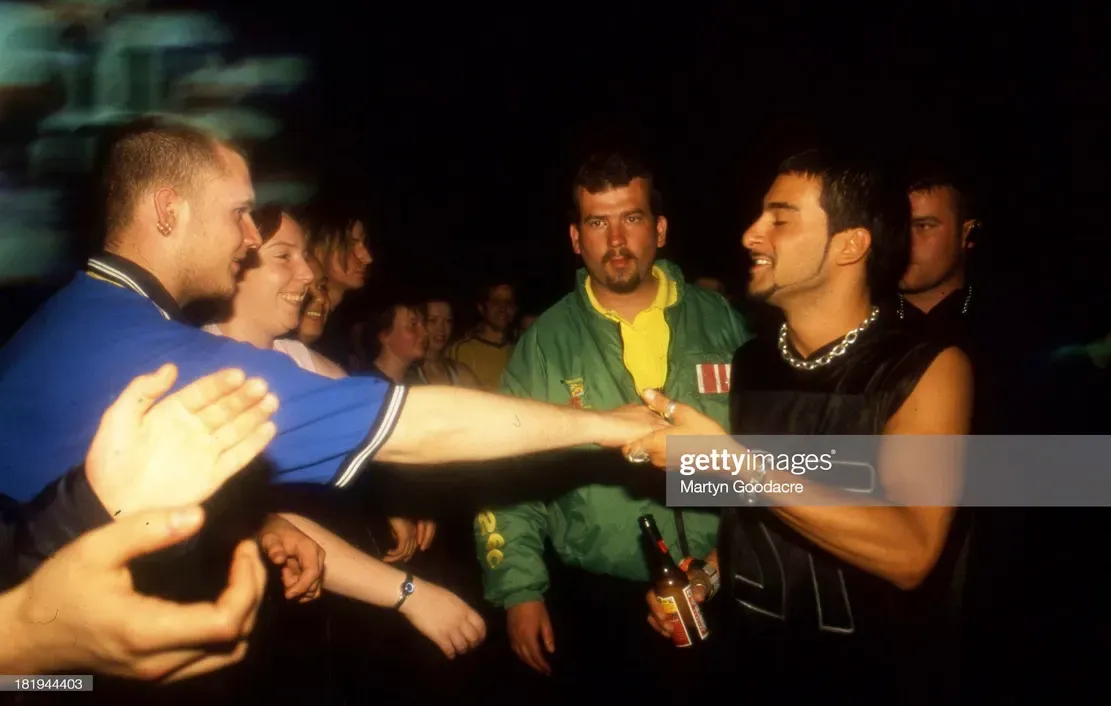 Everything was done in the best traditions. One of the main London venues was converted into a fight club. The judge warmed up the crowd, drawing out the vowels in words. Radio 1 arranged a live broadcast of the battle of the century, and its hosts placed bets and wished their countryman good luck. Van Helden warned his opponent: "The bigger you are, the harder you fall. Watch out, son". Fatboy kicked back: "I'm gonna bite, I'm gonna move, I'm gonna scratch. You gonna first plane home, van Helden." The judge drew lots. Van Helden got the first hour-long set, followed by Fatboy. Then a decisive battle of wits was to be held, in which each of the DJs would play several of their own mashups.
I must say that the titans played not only their own tracks, but also their opponent's records. However, Fatboy had an obvious advantage. He played in his native land, so the huge audience at the end chanted "We want Slim". During the decisive 20-minute battle, Fatboy himself began to encourage people to dance to van Helden's mashups. The winner didn't even need to be announced :-)
Never miss a new post from blog again. Subscribe and get an e-mail every week with new post about history of electronic music
No spam, no crap, no passing on to the third parties. Just music.