DJ Krush & Toshinori Kondo — Ki-Oku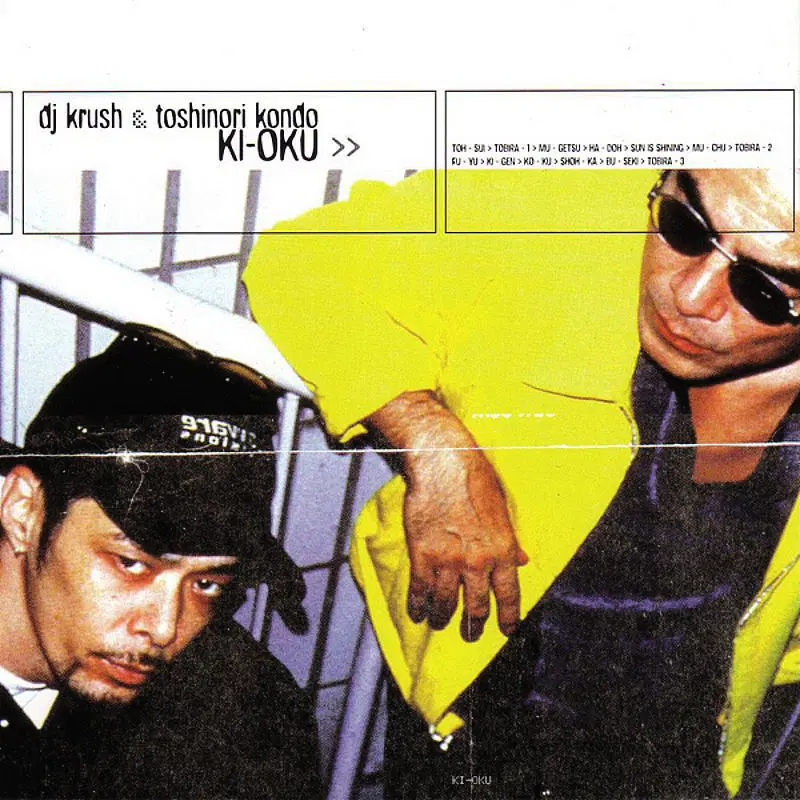 This triphop album, the name of which means memory, begins cheerfully and deceptively, quickly in an unconventional manner, but already on the second track it breaks into a melancholic hip hop mood and maintains it to the last track. Ki-Oku was presented as instrumental excursion reminiscent of Bitches Brew updated for the new millennium. It's a memory of two important figures: a pioneer of Japanese trip hop (DJ Krush) and an avant-garde jazz trumpeter (Toshinori Kondo). And they look like two thugs.
Which is actually true: Krush was in the Yakuza, wore jackets with Adidas and helped the mob in every possible way, until he found the severed finger of a dude from a rival gang wrapped in a handkerchief (according to another version, it was his friend's). Krush realised what he had got into, retired, and broke with his criminal past, but had no idea what to do next until he saw a 1983 American film called Wild Style about hip hop in one of the Tokyo cinemas. The film was the answer to his questions and this was when Krush bought turntables: "I always liked music so I chose DJ. My body wasn't built for breaking, DJing was the thing for me."
Never miss a new post from blog again. Subscribe and get an e-mail every week with new post about history of electronic music
No spam, no crap, no passing on to the third parties. Just music.