Everything but the Girl: Then & Now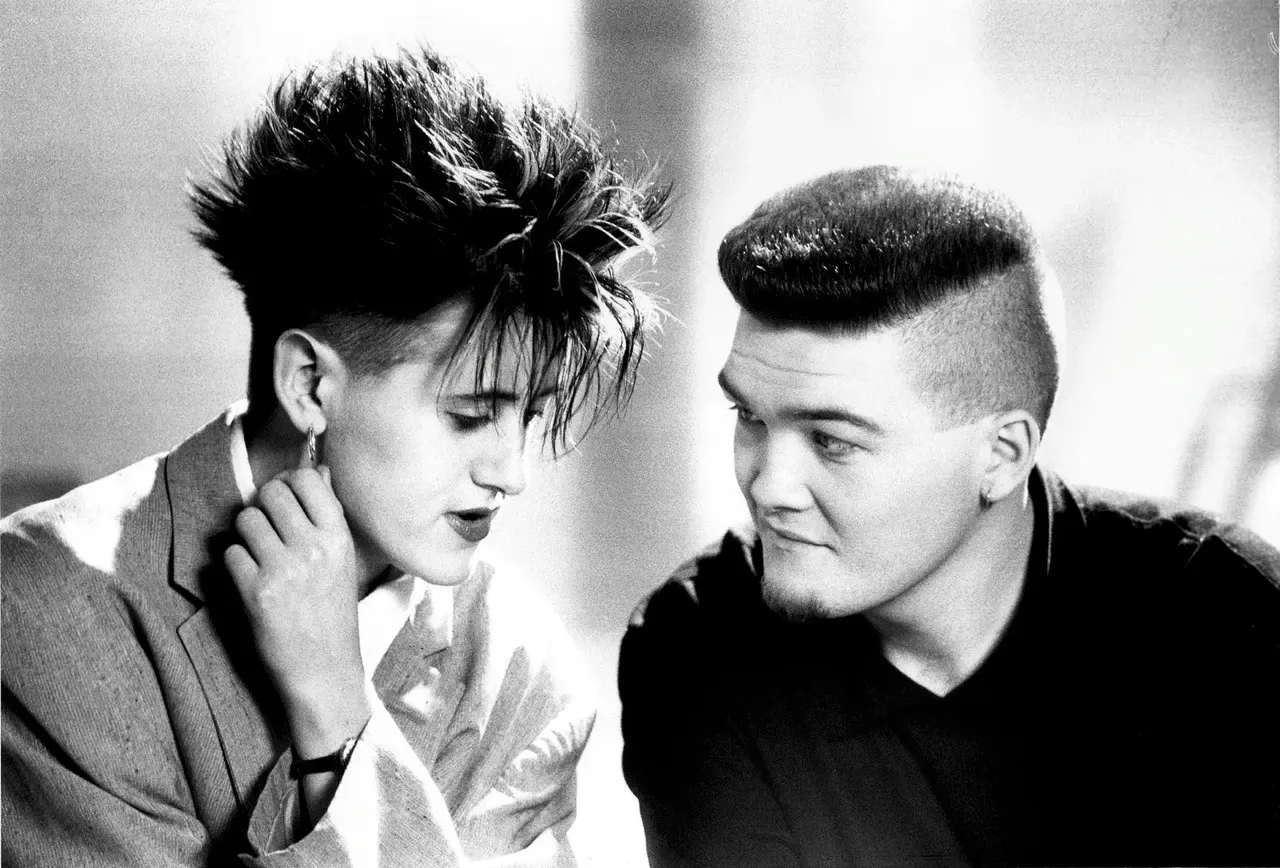 It was 1999 and one of the band's last singles. Like their last album, it was made in an environment close to extreme: when one-year-old twins were put to bed in the corner of the home studio, Tracy performed what Ben had written (on the last album, he was mostly responsible for music and lyrics). You can imagine how they were touring.
"I was putting the kids to bed at the hotel then racing off to soundcheck and I remember thinking, I do not like doing both. I feel like I'm being rubbish at both." And this is why in the summer of 2000, when they found out that they were having a son, Tracy said "stop" to show business.
EBTG didn't break up—they chose a calm life. And they didn't quarrel. On the contrary, a few years ago they got married, even though they've known each other for about 30 years. Tracy made a few solo albums, where Ben is one of the session musicians, tea-maker and a publisher :-) 15 years before that, he was into deep house and started club nights called Lazy Dog (it started two weeks after the twins were born and Tracy grumbled jokingly "Perhaps he wanted to get out of the house?" :-) Ben played records, made remixes and released compilations—this is everything that a grown-up boy, who jumped into the fascinating world of electronic music after being an indie rock musician for 15 years, was supposed to be doing.
For several months now, they have been reissuing the old EBTG albums—not because of the sudden retro wave of come-backs but because their previous label, which owns the old material, asked them to do so (the duo was worried that Warner might go around them). It's interesting that they look at a lot of what they did in the past with skepticism; sometimes they don't even recognise themselves in the songs that were made 20 years ago.
They weren't a band playing small stages or a supporting band and almost immediately they became independent musicians of the 80s scene. And with a new sound that they developed in the middle of the 90s because they were tired of their own limits, they achieved huge international popularity. However, when they looked at it from the perspective of the ideals of their youth, they realised they didn't want to be stars. And they left at the peak. When Tracy recorded a solo album after 17 years of silence, and Virgin (the last label of EBTG) wanted to publish it, she gave three conditions: no promotion, no video, no photo sets. And they agreed.
I fully agree with her words, that somehow people nowadays don't have an idea of middle class art: you either sell millions and bathe in luxury (or pretend to do so), or you're a poor loser. And they want to be the artists from and for the middle class: when you've got a house, a family, a garden and a little hobby that a small circle of people enjoy, thus everyone is happy and no one gets frustrated over not getting millions of likes. For some reason, I want to believe them.
Never miss a new post from blog again. Subscribe and get an e-mail every week with new post about history of electronic music
No spam, no crap, no passing on to the third parties. Just music.