Fatboy Slim — Weapon of choice. Brief story behind the video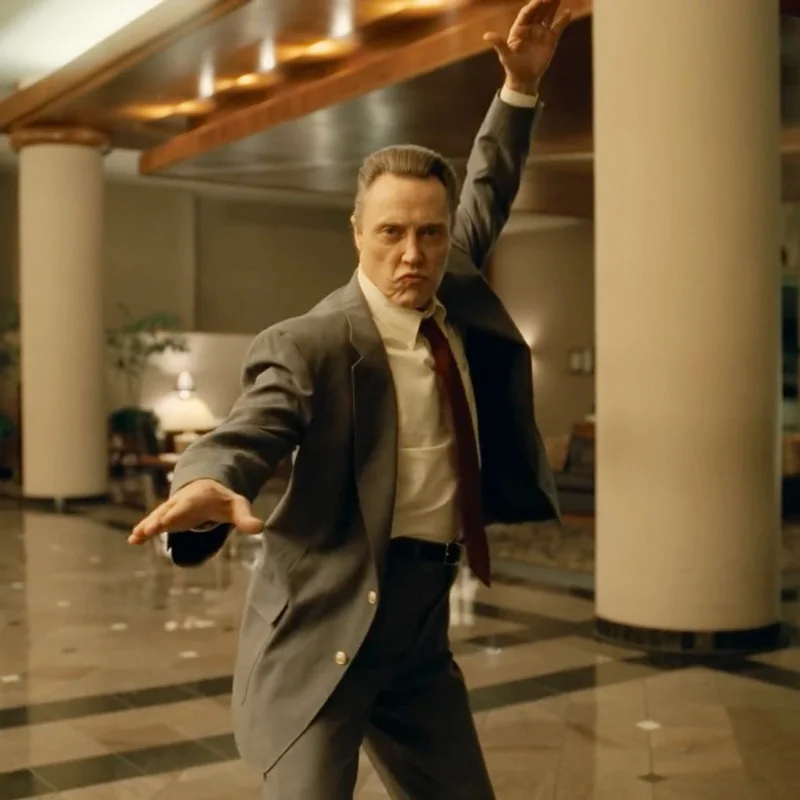 Fatboy Slim released a remastered 4K version of Weapon of Choice from 2001, together with a clip showing how the dancer flew between floors. It turns out that competent editing solves every problem :-) It all started with the fact that the main actor of the video, 58-year-old Christopher Walken said to the director of the video 32-years-old Spike Jonze. "I would love to get my dancing on film while I'm still young enough to do it."
Spike quickly picked up on the idea. He knew that, before becoming a professional actor, Walken travelled around American cities trying to earn money with a dance programme back in the 50s. The director promptly called Fatboy and explained the concept of the video in just three words: Dancing Christopher Walken. Fatboy agreed immediately: "I think it's full of irony, and to see an actor that I really admire but who's famous for playing psychopaths, to see him do that silly un-psychopathic dancing made me smile and made everyone else smile." Spike instructed the actor: I want to you to move kind of like in your 1981 musical Pennies from Heaven. Walken choreographed most of the movements and performed all (or almost all) of the movements himself—at least, that's what Spike Jonze says :-)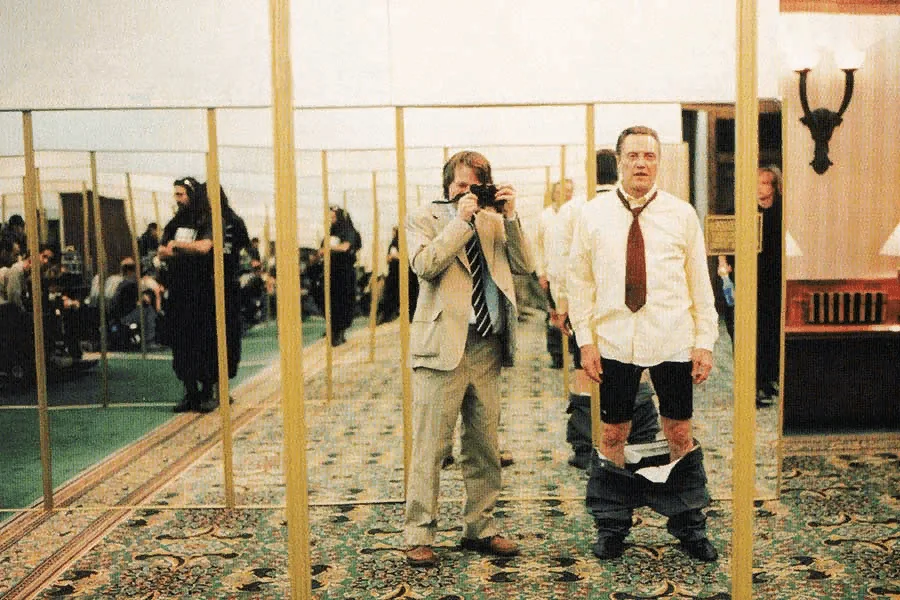 Fatboy was supposed to appear in the video somewhere in the background with a vacuum cleaner in his hand. But that was the day the musician became a father, so instead he looked at Christopher Walken dancing alone in the Los Angeles Marriott Hotel from a hastily made portrait in a scene with mirrors. This is his fourth cameo of this kind (before, there was a cardboard catering employee in Right Here, Right Now, a photo on a dressing table in Gangster Trippin, and a terrifying major general in Bird of Prey.)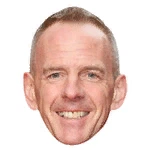 The musician, by the way, didn't care: "Spike and Christopher made that video and when we got awards for it I actually said: They deserve an award. Because I let... you know it's nothing to me. I did only the sountrack."
On September 6, 2001, MTV VMA gave Weapon of Choice six awards out of nine nominations: best direction, choreography, editing, art direction, cinematography, and breakthrough video. In 2002, it also received a Grammy for Best Music Video.
Never miss a new post from blog again. Subscribe and get an e-mail every week with new post about history of electronic music
No spam, no crap, no passing on to the third parties. Just music.