Klaus Schultze — Live @ WDR Köln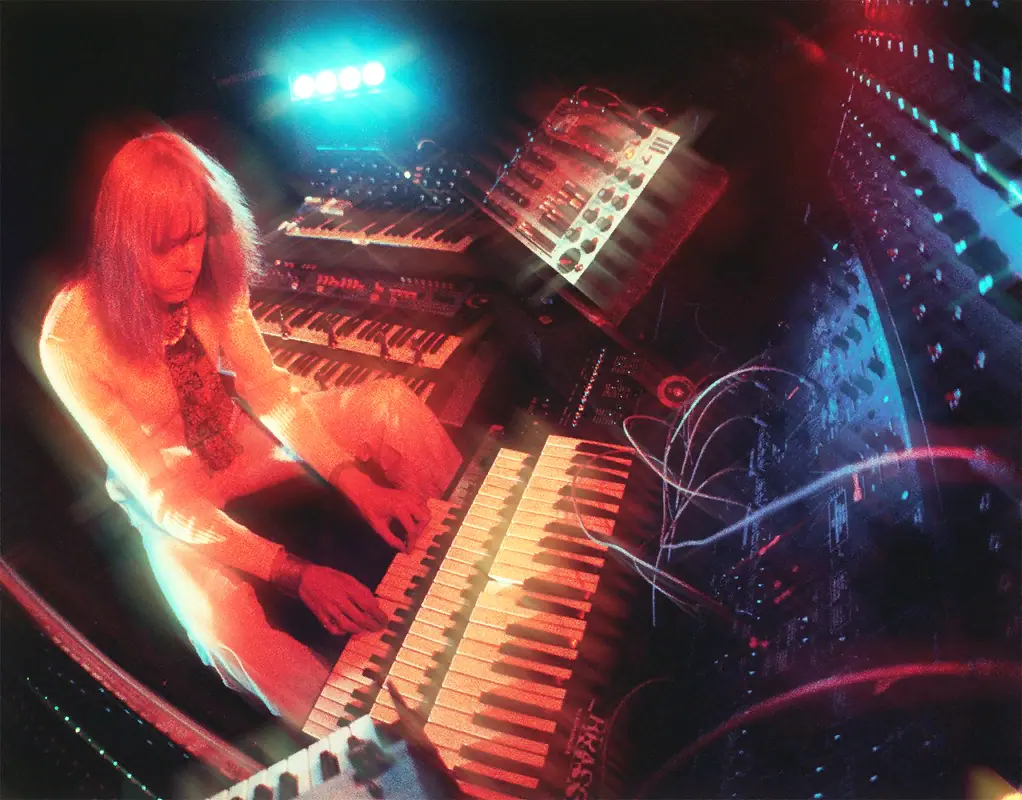 This is a small live show by Klaus Schulze on German television in 1977 to see how improvisation turns into music. By that time, Klaus had been recording long compositions on synthesisers for more than five years, a 20-minute track on one side of the record. For the audience, a skinny 30-year-old Klaus, sitting on a fleecy carpet surrounded by weird flashing equipment with a coil of wires, looked like a snake charmer. Only he knew what to press here and how to twist there to make music.
In some countries, Klaus Schulze is not as well-known as, for example, Jarre, Moroder, Space, Yello, or Kraftwerk, but Schulze's contribution to the popularity of electronic music is huge. Klaus gave sold-out concerts in many European cities back in the first half of the 70s, long before the success of Kraftwerk. Without Schulze, there would be no contemporary electronic music. The matured fans of Klaus Schulze, who had played his albums in the 70s, took their guitars and synthesisers and created new wave and synthpop in the 1980s. And those who listened to synthpop in the 1980s grew up and created new beat, hardcore and trance music.
Never miss a new post from blog again. Subscribe and get an e-mail every week with new post about history of electronic music
No spam, no crap, no passing on to the third parties. Just music.