Mr. Oizo — Flat beat. Story behind music, video and character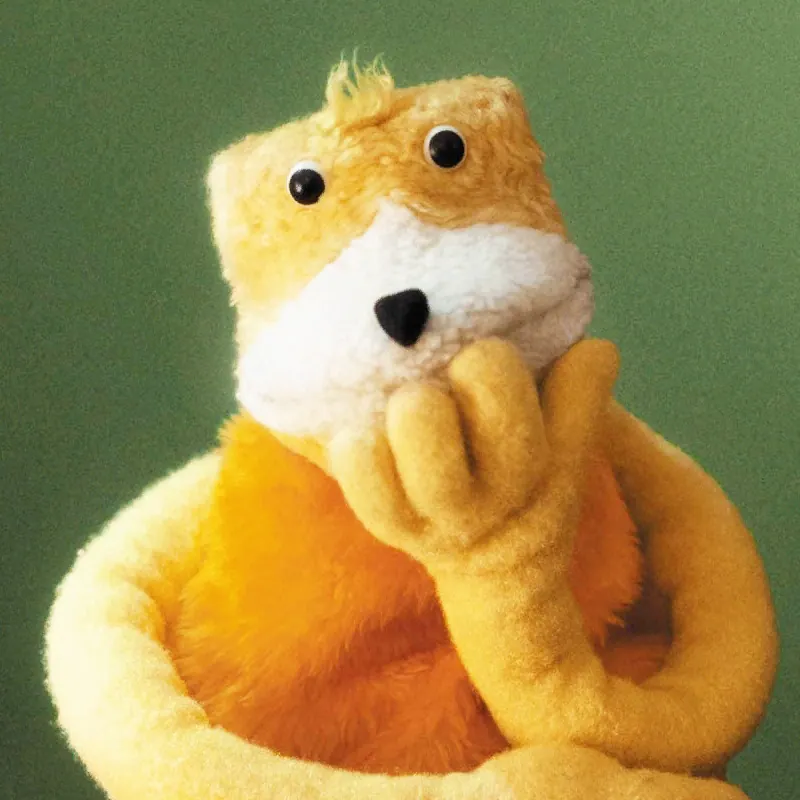 In the spring of 1998, sales at Levi's dropped by 13%. They were behind other brands of jeans, Evisu and Diesel. An advertising agency received a task from the marketing department: distinguish the company from its competitors. This is where they discovered Quentin Dupieux's four-minute M-Seq video with his friend traveling in an old Honda in the company of the orange and fluffy Stéphane. They got in touch with the Frenchman. At the time, he was releasing strange little records on the label of the techno legend Laurent Garnier, who he met (also very luckily) when the veteran bought a used car from Quentin's father. Dupieux shot two videos for his patron: about a mini-concert in a garage and a nightmare in a bathroom. It was Garnier who showed the video of the yellow-mouthed croaker to a friend from the advertising agency.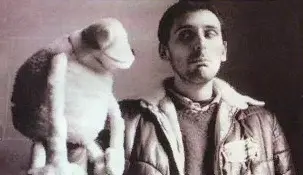 The director was given money. While his own video cost about three thousand US dollars, here he flew to LA with a suitcase of money but with pretty much the same ideas. The only difference was that now the fluffy character drove around not with a shaggy friend, but with a smart, perfectly ironed one. And they drove a rumbling American Chevrolet. They also groomed Stéphane himself: his body is re-adjusted, his ears are removed, and his name is changed. Now he's Flat Eric. According to a legend of the advertisers, a piece of bacon fell on his head and flattened an already sore spot. Dupieux himself says that there was an idea that a car ran over Eric's head but it didn't work out. (Nonetheless, the name remained.)
The director writes an accompaniment for the commercials. For most of the videos, Eric is only busy with enjoying the rhythms of dirty house (as Dupieux calls It). In one of them, you can hear Flat Beat—simple bom-bom music with a distorted square wave.
"Flat Beat took two hours in an afternoon—it wasn't an important moment", points out Dupieux.
The video came out in 1999, when Eric was already on the covers of cool magazines, gave interviews, came on TV shows and was massively distributed on badges and posters (they were bought for twenty dollars on the black market). The young and less young public was eager to see at least a copy of Eric on the shelves. Levi's shrugged: we only produce clothes, toys aren't our profile.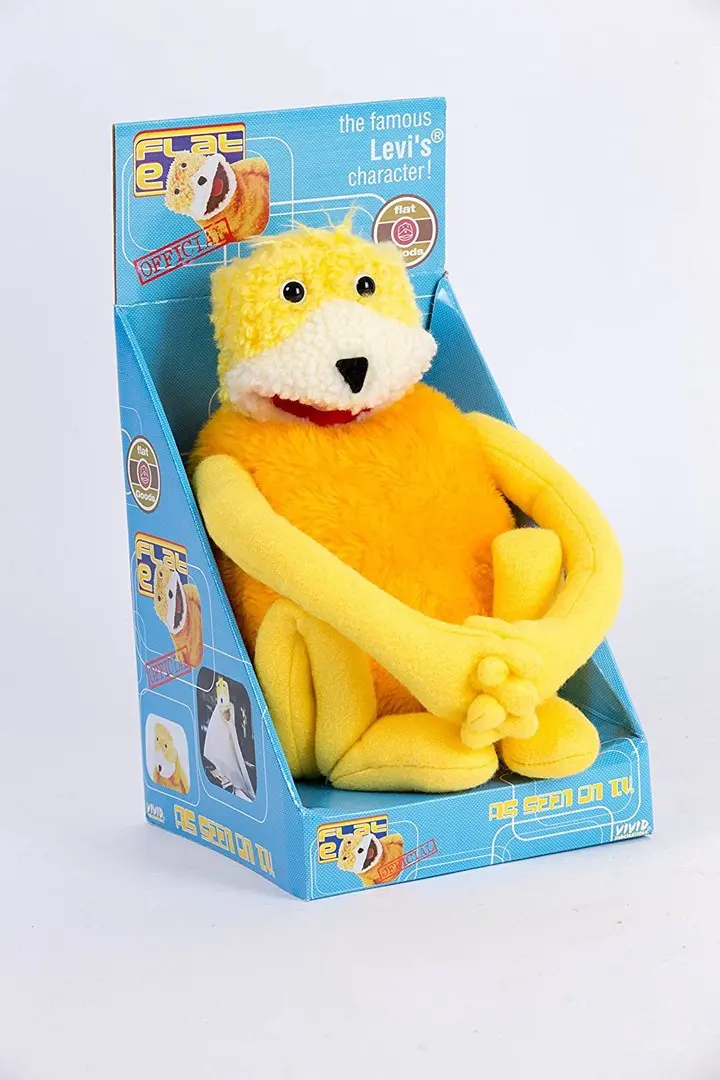 Quentin knew that the Flat Beat was selling well because of the jeans commercial. His previous records were generally selling quite slowly. "My goal has never been to make hits, so I did not suffer from this success, really... I just had to record a very aggressive album Analog worms attack to flush the success, that's all." Flat beat was still on the first album, but it was thrown in at the very end of it and not even mentioned in the tracklist.
Semi-avant-garde and angry Analog worms attack anticipated the appearance of electro house (and from it all the rattling, squeaking and screeching in EDM), and definitely influenced British dubstep with its subsequent transition into brostep. A strict citizen would say: "How can you call this crap music?" Yeah, the Analog worms attack is no match for Mozart. And you don't have to. There's no need to take it so seriously. "I love to record stupid music," Dupieux admits. That's all there is to it. And it all started when the budding 18-year-old filmmaker Dupieux needed music in his short films. And why take someone else's, pay royalties? He wrote everything himself. Quentin had the rights to the puppet and he took a scaled-down video where the naked (but in sneakers) fluffy character in a rich interior with monograms calls his pals and suggests they check out the sound. All this ensured massive rotations on European MTV.
The protest album turned out like a strictly ordered universe of random sounds. Quentin was asked: Are you a drug guy? "No. I'm not a drug guy. I'm not even a drinker. Being young is the best drug ever. Maybe 20 years ago I tried making music while smoking weed and it was just a nightmare. You get really excited about one little detail, and you just play it for three hours, and the next day you realize it was nothing." Then he was asked to share a recipe for making such music.
"It is easy to create a first draft in 10 minutes. Anybody can do it. I play with some tools, I record stuff without thinking, I dig for new ideas. It is harder to finish something! There are no rules! It's always different. I don't have like a formula to make my tunes, I just try to surprise myself every time I produce something. Sometimes I just record some live synths, then I cut the best bits and create the track from that. Sometimes I start with some samples. Sometimes I also sample my own music. I have tried many things (analog synths, crazy controllers, 5899 plug-ins) and I realized something very important: tools can't make music for you."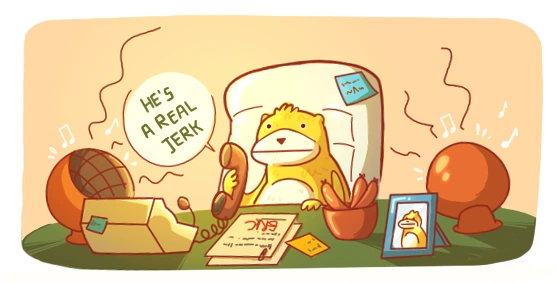 Dupieux says that the recording of the Analog worms attack required such dedication that it was hard to find the strength to do anything else afterwards. It's true. Mr. Oizo's next album was released only six years later with the noise of the scandal with Garnier (unlistenable). But even releasing a dozen of them doesn't prevent Dupieux from stating that he isn't at all a (talented) musician, but only an explorer looking for his own direction, just like a child, almost by touch.
Never miss a new post from blog again. Subscribe and get an e-mail every week with new post about history of electronic music
No spam, no crap, no passing on to the third parties. Just music.