How to make a ragga jungle nickname?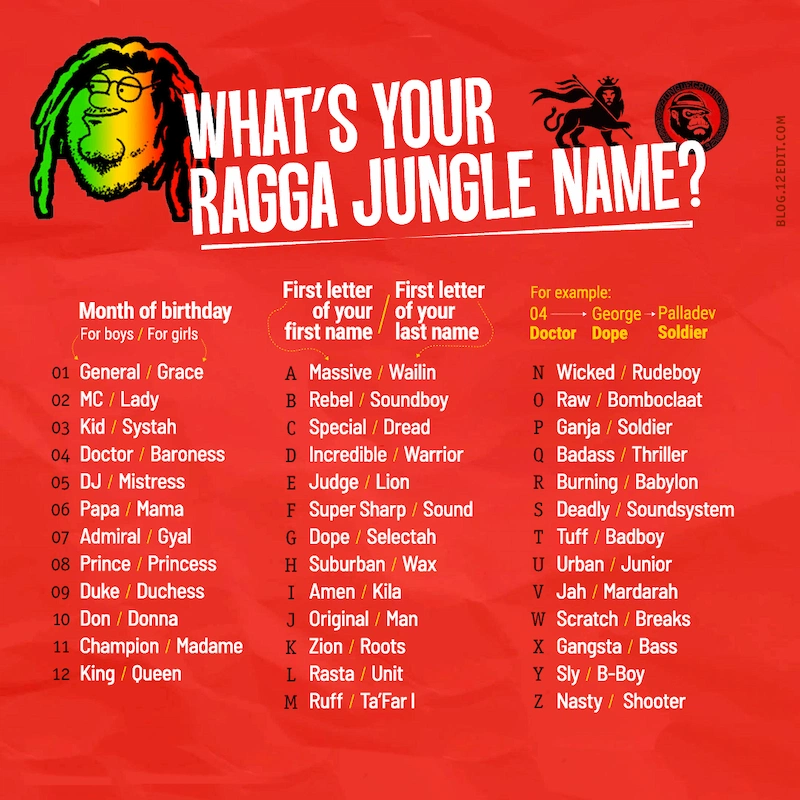 Multi-part nicknames in Jamaican reggae and British ragga jungle are a volatile mix of Jamaican gang slang, Rastafarian slang, musical jargon, and Patois. Everything is mixed up and written as it sounds: ruff—rough, tuff—tough, natty—cool, stylish, fyah—a joint, murdarah and kila—murderers, wailin—a liar, bomboclaat—a dumbass, ragga—clothed in rugs, selectah—a DJ, wax—a record, riddim—rhythm, dubplate—a test record for the audience.
Rastafarians, naturally, brought all the titles, such as General, Prince, Duke, King, and Admiral to match Ethiopian Haile Selassie, who was the first black crowned Emperor of Ethiopia from the Old Testament dynasty for nearly 50 years. This is where the words about black Zion, wicked Babylon (the rest of the world), Warriors/Soldiers who fight against it, and the lions, who were already depicted on the coat of arms of Jerusalem, come from. What does he have to do with it? Jamaican Marcus Garvey prophetically claimed in the 1930s that the most important are not those who are in Israel, but those who are from Ethiopia, the cradle of the black nation. When the black king ascends to the throne, we will quickly go from liberation to paradise on earth.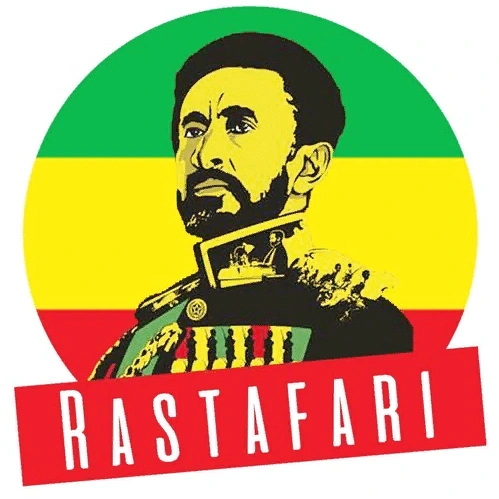 Is it so difficult to create a new religion? When it happened, the movement got its own incarnation of God (his name in the scripture is Jah, also known as Yahweh or Jehovah). His worldly title and name, Ras (Ethiopian prince) Tafari became the name of the new faith. The converted were called Rastafarians and grew dreadlocks in order to look like the lions of Zion during a battle, and, in the hours of peace, to smoke a roll-up with sacred grass (Ganja/Joint/Dope).
No matter who is president, Selassie is King—originally a Christian slogan that reconciled all Americans, regardless of their political leanings, was taken up by the Rastafarians. Even though it's already been 40 years since Haile Selassie passed away.
Never miss a new post from blog again. Subscribe and get an e-mail every week with new post about history of electronic music
No spam, no crap, no passing on to the third parties. Just music.