A brief history of Retrowave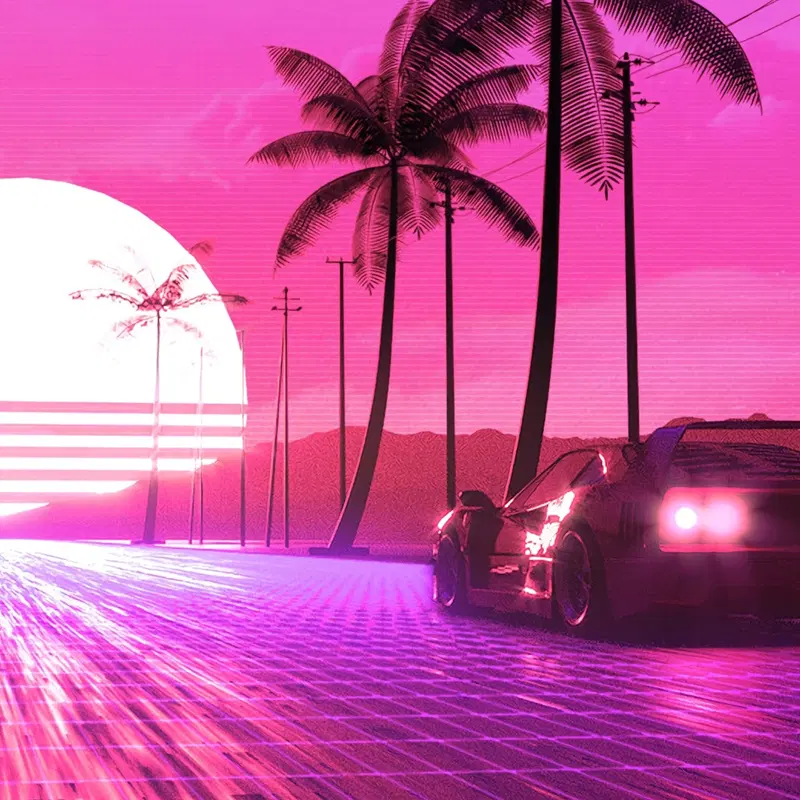 Retrowave first appeared in the second half of the noughties as the French version of the then popular electroclash. However, very quickly the movement started romanticising images from the American youth culture of the eighties: design, fashion, games, movies, and TV series. Retrowave is all about imitating and repeating synthpop music techniques with drum machines, basslines, arpeggios, and vocals as they would have sounded in the 80s.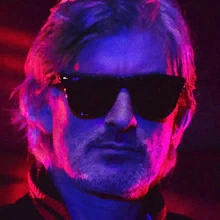 Kavinsky
So, how did it all begin? Two Frenchmen, Vincent Belorgey (Kavinsky) and Guy-Manuel (half of Daft Punk), recorded Nightcall, which was then included in the 2011 film Drive. It inspired not only musicians but even some game developers—Hotline Miami was released in 2012, and its retrowave soundtrack fascinated the minds of other musicians. In 2011, the New RetroWave channel appeared on YouTube and soon became a label, which has a million subscribers today. After this, hundreds and thousands of tracks were released. Retrowave became a part of the mainstream, its elements were implemented into pop music, and the ever-lasting popularity of 80s club music continued to be exploited. Here is an example—a 100% retrowave mix ↓
But how did Kavinsky himself begin? Let's not forget about the success of GTA Vice City in 2002—2004. Its plot, music and atmosphere were based on the film Scarface (1983) and the TV series Miami Vice (1984—1990). The latter laid the aesthetics that retrowave is so eager to use. The show, together with MTV culture, introduced handwritten fonts, neon, Italian fashion with the rolled-up sleeves of club jackets, the luxurious Ferrari Testarossa, beauties in swimming suits, combinations of cyan and fuchsia, the image of a night highway continuing into the distance, palm trees and sunsets to American television in the 80s.
Never miss a new post from blog again. Subscribe and get an e-mail every week with new post about history of electronic music
No spam, no crap, no passing on to the third parties. Just music.