Chemical Brothers — Get yourself high. Brief story behind video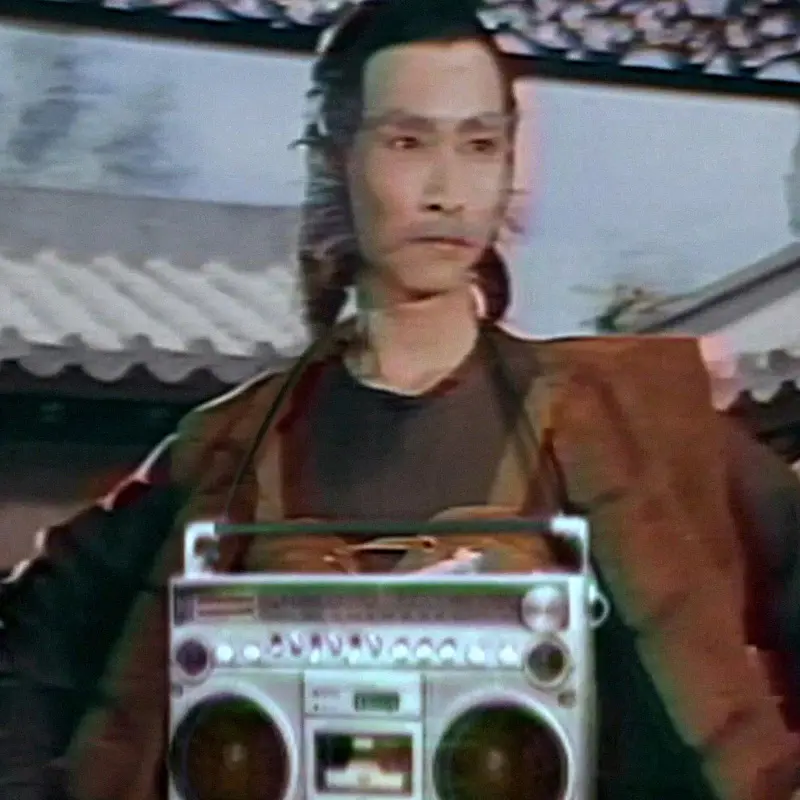 "This is what happens when a record company and band gives me a video and says do whatever you want", says the director of the video Get Yourself High, Joseph Kahn. "It was assigned to me by the legendary UK commissioner Carole Burton-Fairbrother (the supervisor of the video department, a truly respected woman in the musical crowd, who was responsible for the production of videos for artists signed with the EMI conglomerate), now retired.
I edited this on a laptop on a plane to Chicago. I rearranged the time sequencing of the actual movie. The bad guy with the big boombox is actually a minor henchman who dies in the first 30 minutes, but in my visual remix he's the ultimate antagonist. The lip syncing was motion captured, then applied to 3D models of jaws. I didn't know 100% if the technology was achievable with the time and money, nor did I know if we could actually get rights to a Chinese kung fu flick. It was a risky venture, but Carole gave me a check and then left me alone. She had some major balls."
Never miss a new post from blog again. Subscribe and get an e-mail every week with new post about history of electronic music
No spam, no crap, no passing on to the third parties. Just music.