Jean Michel Jarre — Equinoxe. Brief story behind artwork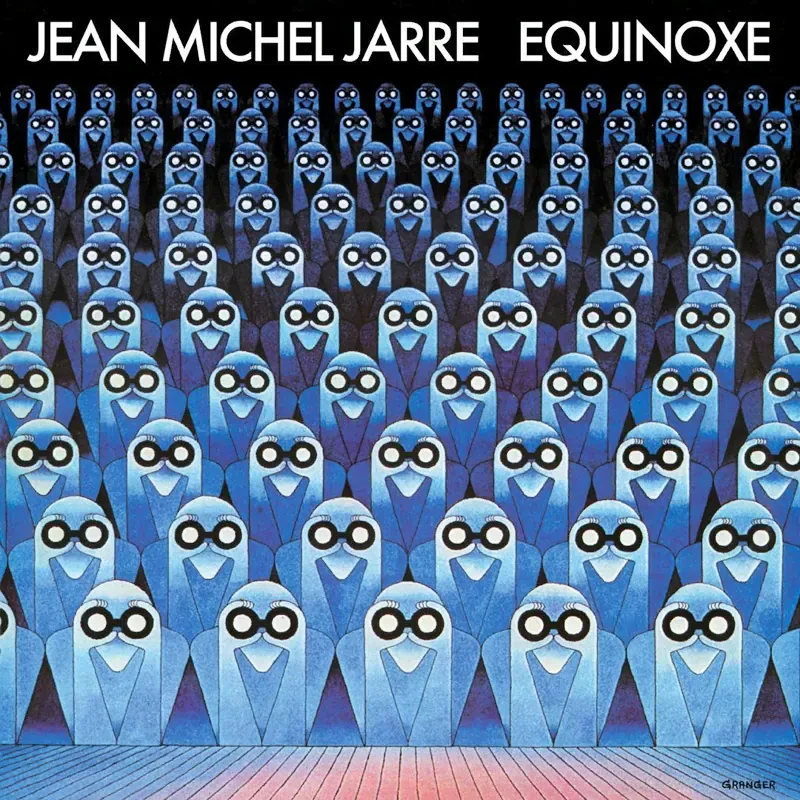 Today's cover story is about why people from the Jarre's Équinoxe cover look at us—it's not Eclipse after all. The artwork for Jarre's previous album was simple for the artist Granger: the musician's wife bought a painting from a young artists' exhibition and subsequently, the half-naked Earth became the finished cover for the Oxygene album. The artwork for the second record was not so easy.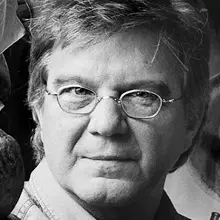 Michel Granger
"Title for the first album, Oxygene, he chose from an existing painting. Equinoxe was an already existing painting too, but the second Jarre's album hadn't final name—Jean Michel had a long list of titles and he always came up with new titles like Venus and Transistor. I was a bit lost. We had gone through a whole series of paintings without finding the right one. One day I went to his house and projected this on the wall and Jarre said: 'This is the one' and he was the one who came up with the final title as well."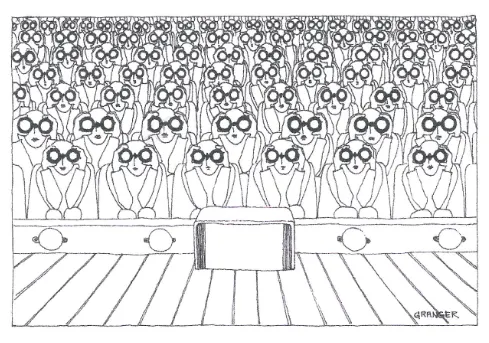 The image of the staring people reflected the fear of the musician at the time. As Jarre himself recalled, after the outstanding success of the debut album, he was scared that he wouldn't meet expectations and would stay in people's memory only as the author of Oxygene. This is the reason for the people with binoculars—it's his audience that watches carefully to see what he's going to do next. So, the second album is Stage Fright indeed, the translation of Granger's painting Le trac from French.
The album itself is about something else: a person in the cycle of a day. The author didn't need to worry—the second album became as iconic as the first one. And now you can see the people with binoculars not only at gigs but also on some bodies, as well as the Oxygene skull :-)
Never miss a new post from blog again. Subscribe and get an e-mail every week with new post about history of electronic music
No spam, no crap, no passing on to the third parties. Just music.