Kruder & Dorfmeister — G-Stoned. Story behind first release and creation of eponymous label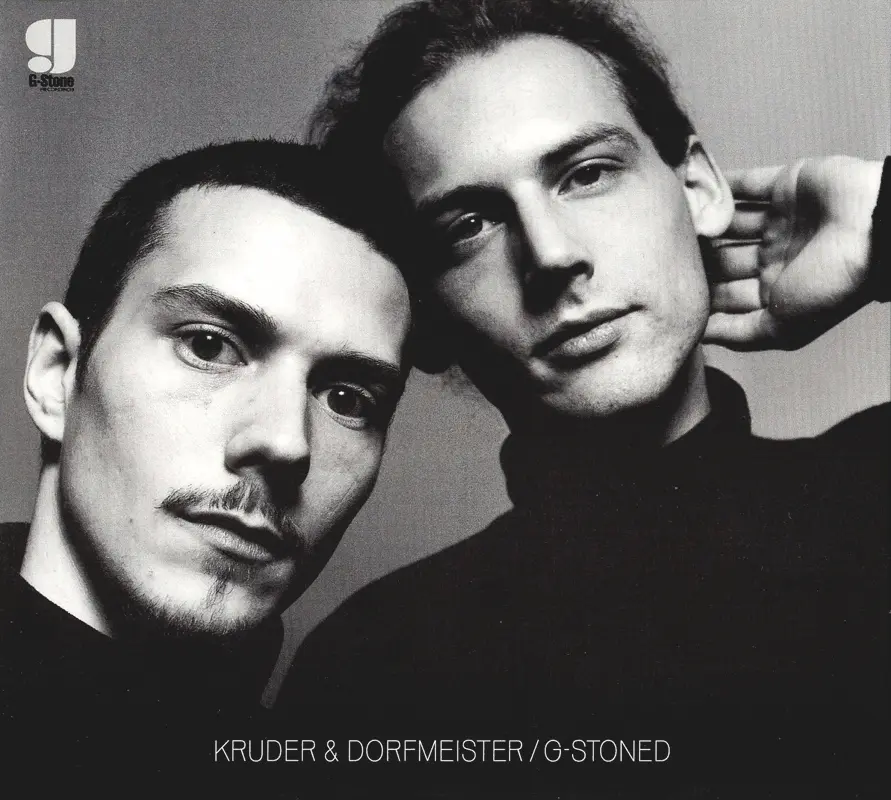 "We just smoked all day long and planned to continue, but soon we got bored and started making music," jokes Richard Dorfmeister openly.
His partner, Peter Kruder, talks about his memories a little bit more seriously. "I met Richard in 1991. Peter Rauhofer (the first Viennese house musician) was working on the Danube Dance compilation with the guys from the Viennese electronic scene. I offered a track, recorded with friends. We worked in the studio before the memory of our sampler got broken. And someone advised us to talk to Richard because he had the same. We worked in our studio and invited him to play the flute on a couple of our tracks. My path and the band's soon separated but I kept in touch with Richard. He went to London for a year at that time, and I had a great offer to work in Los Angeles as a hairdresser with Peter Savic. This stylist was a real icon at the time; he was the one who made Madonna blonde. And I was a free person at the time and I earned decent money in Vienna—a thousand shillings a day (around 93$ according to the rate at that time). So I could work for only four days and spend the rest of my time making music.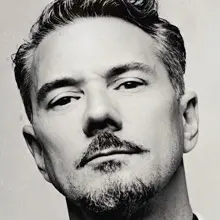 Peter Kruder
And this was when I saw a photo of Simon & Garfunkel's Bookends, and I remember being extremely surprised to see that Richard looked so much like Art Garfunkel. I made a copy of the cover, sent it to London, and wrote: We need to record an album with a cover like this because you're the one on the right.
Richard called and said he didn't like it that much in London, so I said: 'Great. Pack your stuff and go home'. In two days, Richard stood at the threshold of my house and his Peugeot was nearby with the music equipment. We built a studio right there on Grudsteingasse and started writing music."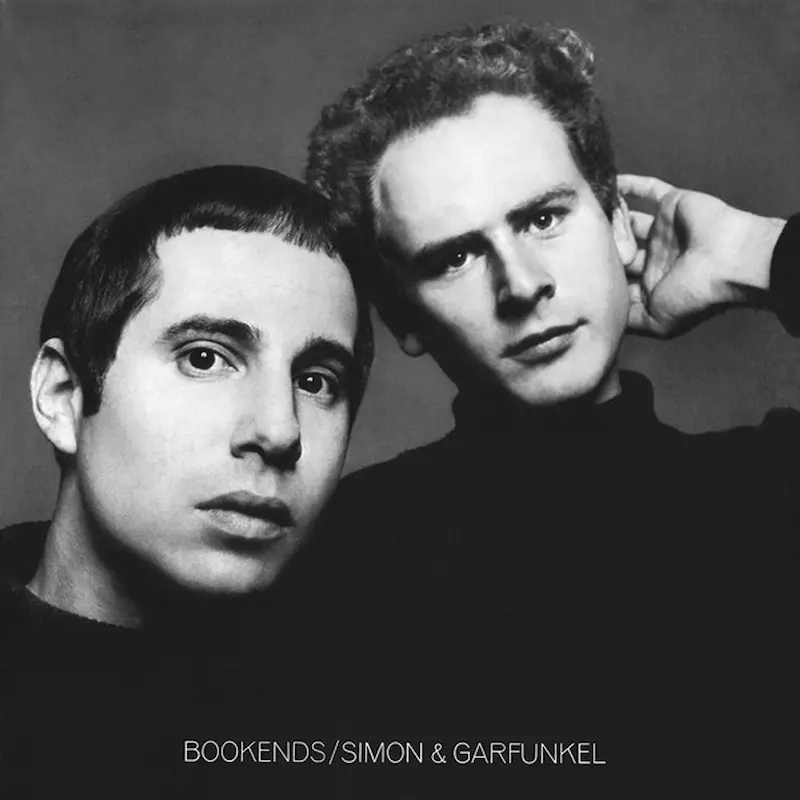 In the UK, Dorfmeister was working as a sound engineer at radio stations when he heard the hit album Blue Lines by Massive Attack that had just been released. Having come back to Austria, he, together with Kruder, recorded a mini album with a trip hop sound. But it wasn't the Bristol hopelessness—it was the light sadness of one street in Vienna because in Austria (now a hashed stereotype repeated in every interview), which was always only associated with Mozart and Schubert and where almost every child receives musical education, it was unheard of. It was unheard of making a record not full of crackling sounds but rather lazy and slow rhythms reminiscent of a blissful life, with the warm sounds of a Fender electric organ, recalling a jazz night. This is the mood of drug dealers, not gentle but satisfied, which is implied by the name G-Stoned—Ganja Stoned. The duo jokes that their first cooperation was selling joints to each other.
Peter Kruder: "We thought a lot about what to name ourselves. I had a nickname from the time of my hip hop band, PM 2 The K. Richard had the name Dr. Richard, which was the name of a bus company in Vienna. And this is when I thought about Simon and Garfunkel's cover and suggested the name Kruder & Dorfmeister. Richard didn't support me at first, since at the time no one took such names."
They spent almost an entire day recreating the famous photo of the American folk duo in order to capture similar shades, light, sweaters and appearance. «I love this album», says Dorfmeister. "This is my favourite record by Simon and Garfunkel. Everytime I go to the US I bring myself one more copy, it's very easy to find it there. But the interesting thing is that they are always really different: sometimes the colour differs a bit, sometimes the paper." Perfectionism was the priority when they founded their label; they decided to self-release because they were in the middle of nowhere. "Our street, Grudsteingasse (Cornerstone), gave the name to our label, G-Stone. This is where Peter's house was and soon it became our headquarters," continues Dorfmeister. "It had two rooms: a bedroom and a hall. We lived in the studio at the time. And our day looked like this: we woke up, went to the other room, if you can call it a room because it was an awful mix of personal stuff and equipment—what are called bedroom rockers. For this reason, we named one of our albums like this."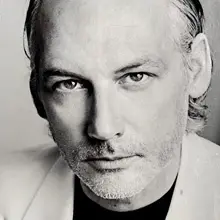 Richard Dorfmeister
The record of this duo is perhaps the biggest confession of love to experimental albums by Miles Davis, the great trumpet player and jazzman. "The coolest thing", Dorfmeister later recalled about G-Stoned, "is that we recorded this album after all. We wrote music for ages with minimal equipment, knowing almost nothing, but it still sounds amazing."
This is strange because they said that jazz wasn't really popular in Austria at the time. Later, when it all worked out, there was a wave of musical releases and a narrow musical circle turned into the lounge scene of Vienna, but before this, all that Dorfmeister and Kruder heard was "Forget it! It's not worth it." At the same time, it isn't like Austria wasn't familiar with electronic music—German techno was everywhere as well as the echo of Dutch hardcore. Germany is adjacent to Austria, in the South-East. Even from Vienna to Munich it's only 400 km—four and half hours of driving on the autobahn, and it goes without saying for the places near the border: two nations but one language, so there are no problems with communication. And even though the duo thinks that techno is fine, it's still a bit cold for them, although, they add, there are exceptions. Kruder and Dorfmeister are looking towards another North, another country—British labels such as Mo'Wax, Ninja Tune, Wall of Sound with the sound close to jazz with elements of Latin rhythms, which they were brought up on.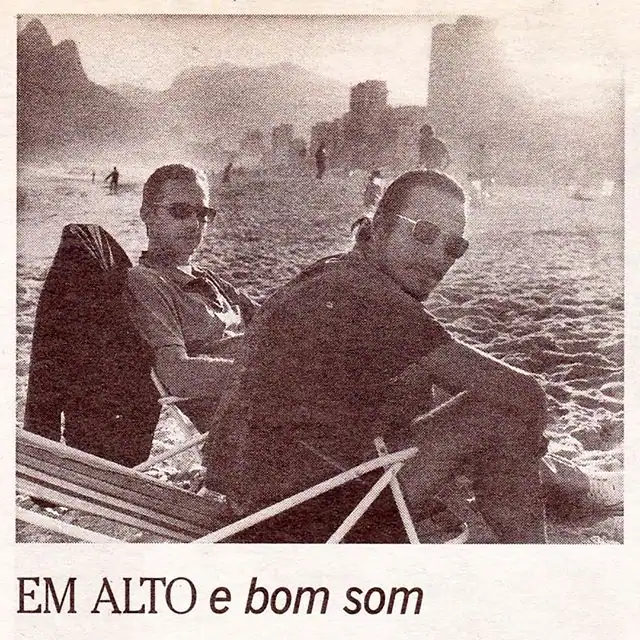 "We were always in search for samples", recalls Dorfmeister. "In our city there was a shop with used vinyls, owned by an American. And he had a great collection, every kind of gem. I often hung out there with a recorder for hours and recorded things we included in our tracks". Kruder agrees: "I sampled all the vinyl collections of my friends. This was a very good idea, very productive.
We had no money to buy them—all the money we had went to release the first record by the G-Stone label. A thousand copies, this was the minimal order. We worked in a place called Viennola then. A famous Frau Brüggemann worked there, she prepared records for cutting. But our test press for some reason didn't sound the way we expected. When we asked: Sorry Mrs. Brüggemann, why does our record sound so shitty?, she answered: Because my dear mister, I put it through the compressor and the high frequencies disappeared. Of course, I can turn them up, but normally I don't do that. She made the second test press and it sounded amazing."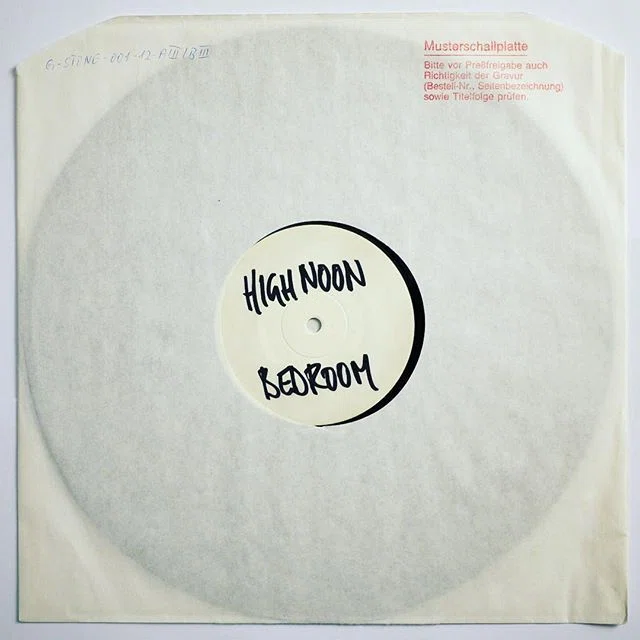 The first promos were distributed among acquaintances and musical shops owners. "They startled me", said Alexander Hirschenhauser, the owner of a funk and jazz music shop.
He convinced Kruder and Dorfmeister to aim at the international market and use his connections to release the album in Germany, the UK and the US. Before pressing the records, Hirschenhauser sent a cassette to Gilles Peterson, the one who coined the surreal term acid jazz and promoted this sound in the UK in the 90s. The same cassette was given to him in Florence by Dorfmeister's girlfriend. "But I was so obnoxious back then, I didn't even listen to the cassette. Like, what kind of music can Austrians have? (laughs) And it was like this before Kevin Biddle showed me High Noon (the one where Elvis Presley sings Blue Moon) in his shop and I was amazed because it sounded so fresh: it had this thick sound which was typical of hip hop producers only. (It isn't surprising—Peter was a part of the rap scene at some point.) This was the record we were waiting for and it became a true catalyst of everything that was called the trip hop scene at the time."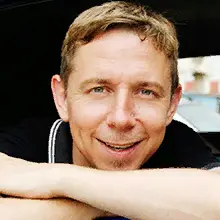 Giles Peterson
Peterson was excited and played the record regularly during his show on the pirate station Kiss FM, spreading it among all his acquaintances and finding new listeners. The UK was the first country to appreciate the young Austrians. 'Two weeks after the release of our record, Richard called me and said: "Do you want to print more records? We've already sold the whole thousand." And I then thought "Wow, we made it!" This was an inexpressible feeling,' says Peter with a smile.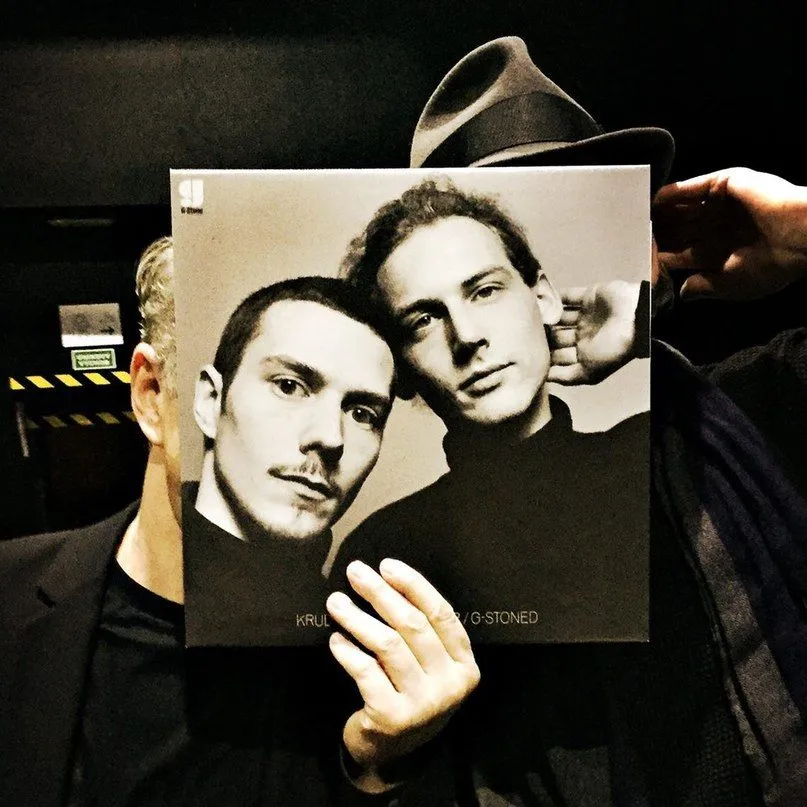 Never miss a new post from blog again. Subscribe and get an e-mail every week with new post about history of electronic music
No spam, no crap, no passing on to the third parties. Just music.