Freemasons — Best 2004/2010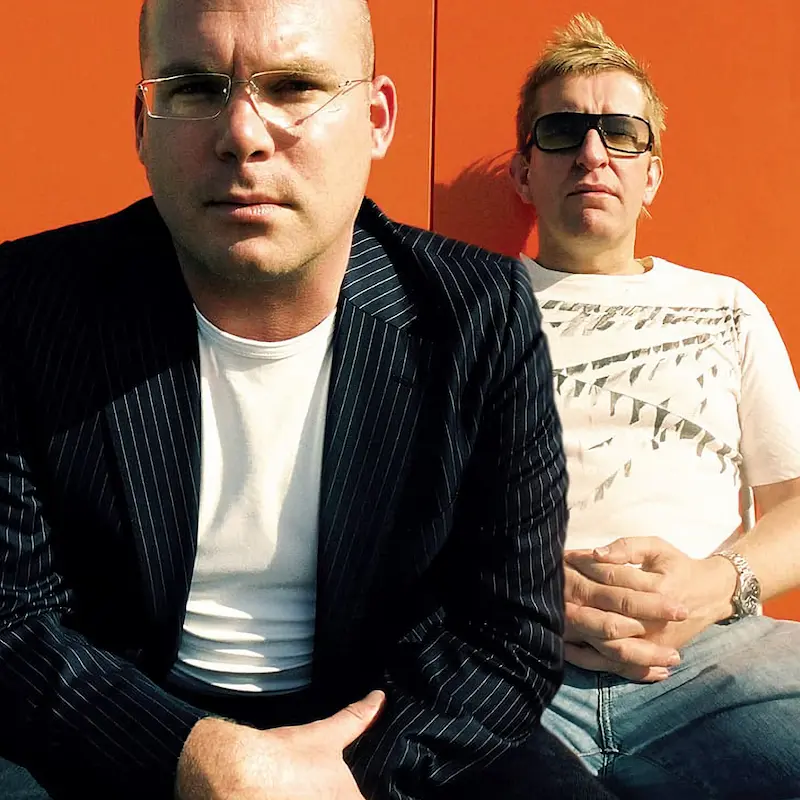 "We were having a drink in our local and we were really stuck as to what to call ourselves." The owner of the place suggested to look at the sign, Freemasons Tavern. "The landlord had said if the track got to number one, he'd give us free drinks for life. We immediately shook on it so it seemed only fair to name ourselves after the pub." It's a deal. In the autumn of the same year, they meet Amanda Wilson who had a wide vocal range, from low to high, in one of the karaoke bars. The first single Love on my Mind was made quickly. The owner of the pub got worried when Pete Tong began to play the single on Radio 1. And when in 2006 they were contacted by the American management of Beyoncé to promote the Deja Vu single in Europe, they recorded a remix for the singer, which the UK radio played all the time, setting the original aside and granting the record the first place in the UK chart.
Russell Small and James Wiltshire had been working together since the late 90s in Phats & Small. James was the one who helped them to record many of their famous sounds with a touch of disco samples. Experiments with the rejuvenation of disco and funk in house music continued in the noughties. Before releasing their first single, they spent a whole year in the studio, compiled a library of sounds, and tried out different options. This long preparation wasn't in vain. When Love on my Mind blew up and they started receiving offers from record labels, the duo was already ready to work. Today, we have a two-hour mix of their selected works. ↓
Never miss a new post from blog again. Subscribe and get an e-mail every week with new post about history of electronic music
No spam, no crap, no passing on to the third parties. Just music.