Jeff Mills — Exhibitionist. The story of the sophisticated live show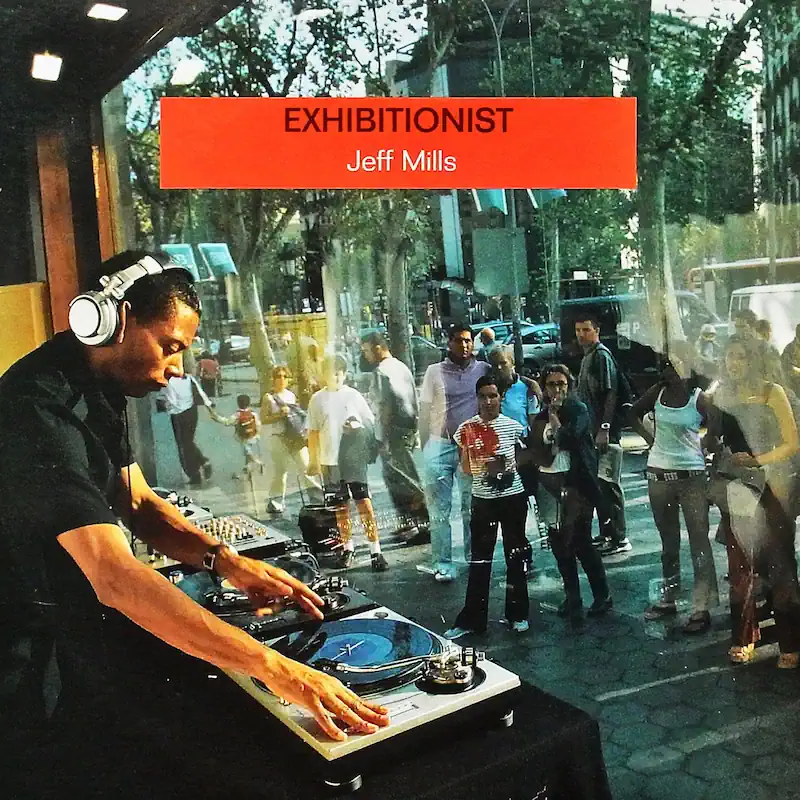 One blooming day in 2003, a man in black suddenly appeared in the window of the Spanish fabric store Gratacós instead of mannequins in chic attire and began to play rattling and rustling music with three turntables. All the techno that he played behind the glass was transmitted to the outside speakers. There were no smartphones back then, so the interested passers-by simply watched the movement of the unknown man while being imperceptibly snapped by a photographer. The man behind the turntables turned out to be Jeff Mills, and the photoshoot behind the counter was used for the packaging design of the Exhibitionist compilation.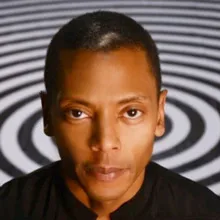 Jeff Mills
The concept itself appeared as a reaction to Mills' busy touring schedule and his desire to play in different cities at the same time. Initially, the musician wanted to perform as a three-dimensional hologram, but in the mid-nineties this was still a very distant possibility. So Jeff went the easy way that he had tried out in 2001. He disappeared in the middle of his performance and launched a projection of a pre-recorded live show. The audience didn't notice the substitution and continued to dance, and when they found out the truth, the show reached a new level, in which both the real and recorded Jeff continued to play records.
The DVD edition of Exhibitionist was also made for other purposes: the disc could be used as an advertisement for Jeff's releases in music shops, plus the disc allowed the audience to watch Jeff's live show recorded by three cameras and, thus, learn or imitate his mixing technique. For the DVD, Jeff recorded four 45-minute mixes: three made entirely from his own music and one made of tracks by a variety of musicians. I prefer the mix of his subsidiary label Purpose Maker, where in the middle th Octave One siblings's live set appears out of nowhere.
Never miss a new post from blog again. Subscribe and get an e-mail every week with new post about history of electronic music
No spam, no crap, no passing on to the third parties. Just music.