Propellerheads / Best 1996—1998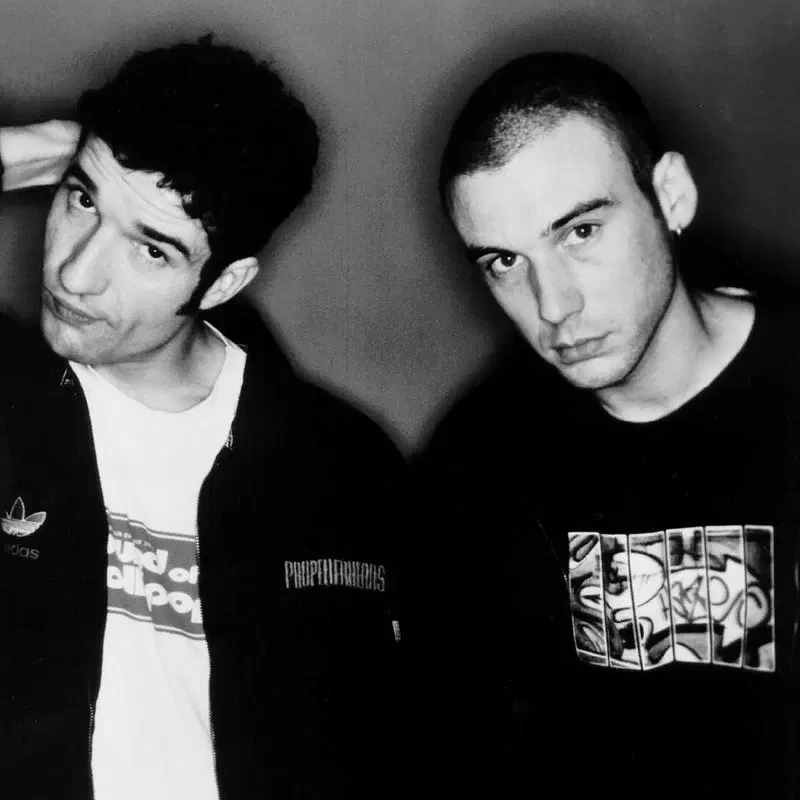 "I immediately thought that's good live music," said Alex Gifford. It happened when he first heard the early breaks of The Chemical Brothers in the first half of the 90s and very soon (good fortune!) he met a drummer Will White, his younger companion, whose passion for rhythms was inherited from his jazz father.
Around 1994, the group with the bizarre name Propellerheads was formed. And their set of instruments for live performances was equally bizarre: turntables, guitar, electric organ, and drum kit. Turntables are for scratching and sampling of their favourite funky pieces; drums are played over prepared rhythms. The promoter of the duo was their mutual friend. "But there had to be a promoter—friend of ours, who said we had a gig that day and the flyers were already printed. So we had to get our asses and put together a live set and it worked—the crowd went maaaad that night!" Before recording their first EP Dive, they held more than three hundred such mind-blowing performances and, having interested advertising agencies, saved up for the studio recording of their first album.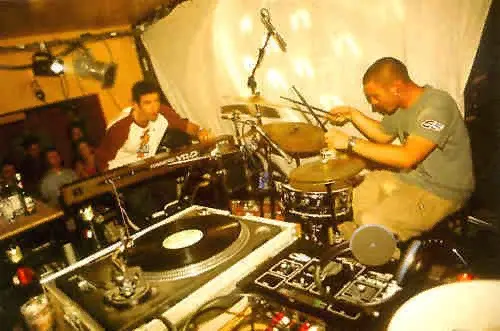 And then, thanks to the hits of The Chemical Brothers, The Prodigy and Fatboy Slim, big beat became a UK national treasure in the late 90s and the cinematic music of nerds (and this is the meaning of the band's name) became sooo relevant. However, not for long. Big beat faded away in the early 2000s and none of the musicians who glorified this genre could reach success with such tracks again. Gifford switched to jazz and hip hop, and Will White started making house music.
Today's mix is not only a dedication to the great times or an introduction to little-known tracks but also an hour-long embodiment of the very decksdrumsandrockandroll.
Never miss a new post from blog again. Subscribe and get an e-mail every week with new post about history of electronic music
No spam, no crap, no passing on to the third parties. Just music.